Summary: Do you also want to keep your OST data secure and want to access it from anywhere? Then, to do this, you must convert OST to PST. In this blog, we will learn what an OST is and where it stores data. Why do users want to convert their OST files to PST? How can you export OST to PST manually and with an OST to PST converter? Let's go through each of our topics in detail.
What is OST and Why Do Users Want to Exchange OST to PST?
We are aware that Outlook uses file formats to store its data. When a user works in offline mode, then Outlook stores its data in OST format. Users can access calendars, data, contacts, and tasks while the internet is down, as well as compose emails. But as noted below, there are many areas where it falls short.
You can't access an OST file if it is corrupt.
It is not possible to share OST files to other computers.
OST stores its data on the exchange server. If the Exchange Server crashes, you might experience problems accessing OST files.
You cannot fetch an OST file when the exchange server is being maintained.
These are a few factors that lead users to want to convert Outlook OST to PST. Here are a few benefits of PST files over OST.
You can export or backup PST items locally.
It will be easy for you if you wish to migrate from one email client to another.
PST files can be saved locally with ease.
You can also access your data in case your exchange server crashes.
So, because of these advantages, users want to backup Outlook OST file to PST. Now you will learn a few conversion techniques for OST to PST.
Convert OST to PST Manually
There are so many methods that exist to convert  Outlook OST to PST. Some of the techniques are listed below.
Method 1: Change Outlook OST to PST via Import/Export
To use this method, follow the steps.
Open Outlook and go to the File tab.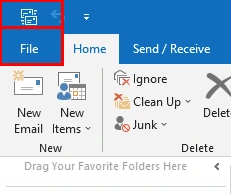 Go to Open & Export >Import/Export.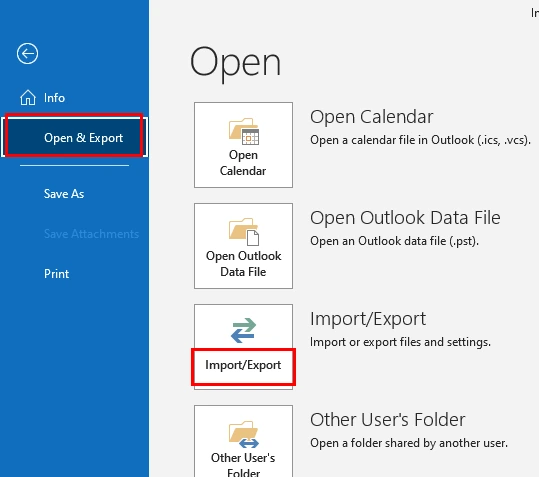 Then select Export to a file and hit Next.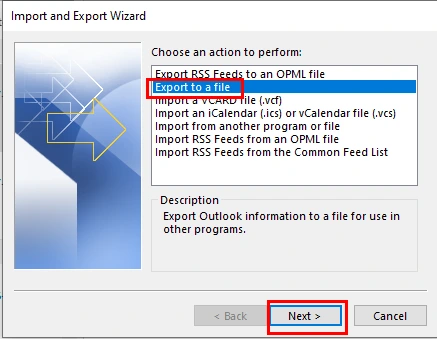 Now, choose .pst and tap Next.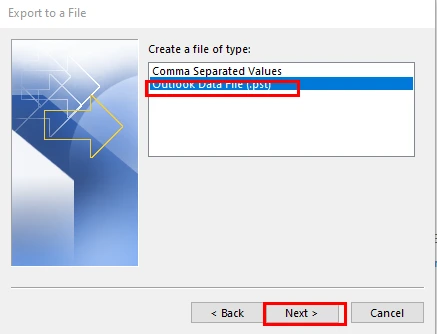 Select the mailbox folder to export from.
In the next step, select the destination for the output folder and tap Finish.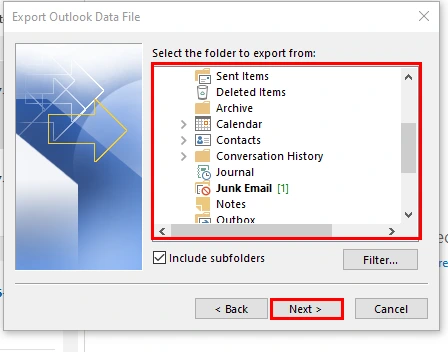 Lastly, you can convert OST to PST.
Method 2: Convert OST into PST using the Archive Method
To use this method, follow the instructions.
Open the Microsoft Outlook application and go to the File tab.
Then go to Options.
In the following wizard, manage Auto Archive Settings under Advanced options.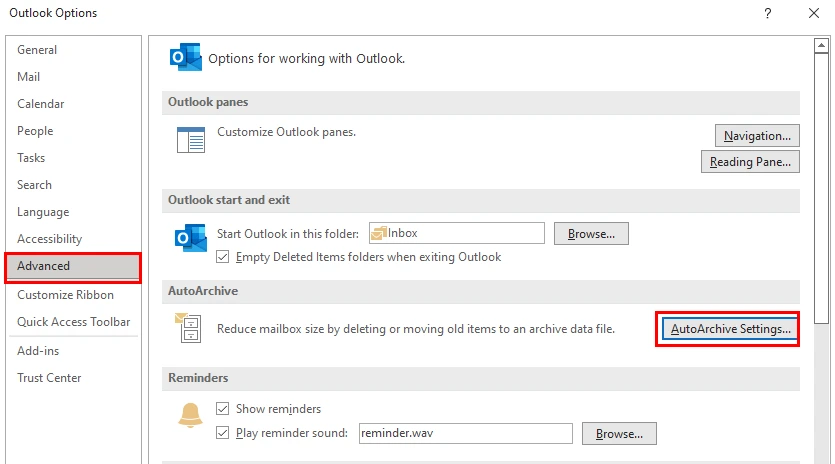 Check the box for Run AutoArchieve and set the number of days' frequency and press OK.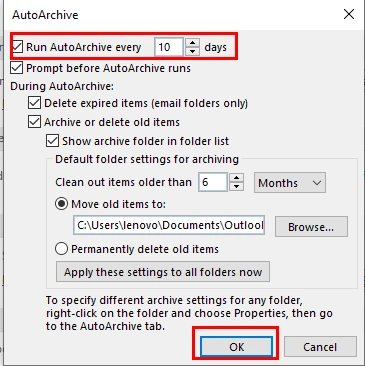 Select the folder to save Archived File, and tap OK.
By following the above steps, you successfully backup OST file.
Method 3: Change OST to PST by Drag & Drop Technique
By using this method, your OST mailbox items will be converted into PST. Let's follow these steps to convert OST to PST.
Launch the MS Outlook application.
Create a new PST file in your existing Outlook profile.
To create a new PST go to New Items > More Items > Outlook Data File > New Outlook Data File.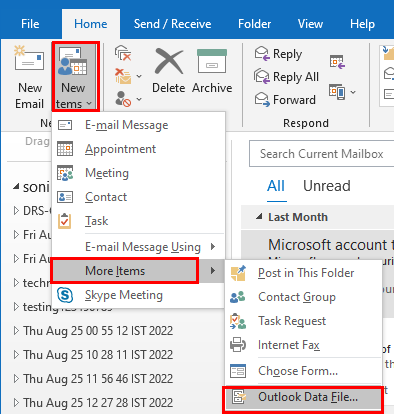 After creating a new PST file, select the destination to save it and press OK.
Next, navigate to the location where you saved the file and drag and drop it into Outlook.
These are a few techniques that could be useful to you when converting OST to PST. These techniques have drawbacks, though, so they are not always helpful. Let us find out what problems you may encounter while changing OST to PST.
Cons of a Manual Approach
If you find the above approach comfortable, you can opt for this technique. However, this method has some limitations, which we will discuss below.
You must have enough time to use this method, but success in converting OST to PST is not guaranteed.
One should possess advanced technical knowledge.
This method fails in bulk conversion.
It requires to performing many complex steps.
Users must pay close attention and take extra precautions when creating new PST files.
Data loss chances are very high.
These are some issues with the manual method. In this case, we suggest you use the OST to PST converter to convert OST to PST. Let's quickly go over the utility.
Professional Solution to Convert OST File to PST Without Outlook
The OST to PST utility is a top-notch tool that can ease your migration task. It exports your OST file into PST as well as other file types like PDF, PST, MBOX, JSON, etc. Additionally, you can import your OST file into a number of email clients, including Office 365. Gmail, Yahoo, iCloud, etc. The following is the list of features that this utility provides.
You can select single or multiple OST files for conversion.
The application can export OST files containing emails, contacts, journals, tasks, and notes to PST files.
It supports all versions of OST files that are supported by MS Outlook and Exchange Server.
By using this utility you can import OST to Gmail, Yahoo Mail, Office 365, and various other email clients.
By using this tool, you can eliminate duplicate emails and conserve storage space.
You can convert OST to PST with or without attachments.
You can convert OST files into PST within two specific date ranges using this utility's Mail Filter option.
It is compatible with Windows 11 and other versions of the Windows OS.
This software's user-friendly interface makes it accessible to those without technical expertise.
Customer support 24 X 7.
This utility can convert OST to PST and other formats, with 50 emails per folder in the demo version.
These are a few benefits of the tool that you can use after trying out the demo version. In the next section, you'll learn the functionality of this utility.
Easy and Simple Steps to Export OST to PST
Download and install the OST to PST converter and run it as an administrator.
Add the OST file and select the mailbox folders that you want to convert into PST.
Now, select the saving format as PST.
Manage the utility's features as per requirements.
Assign a name and destination for the resultant file.
Finally, click on the Convert button to export OST to PST.
Conclusion
In this blog post, we learn about OST and PST files. What drives users to exchange their OST files for PST files? Methods to Convert OST to PST with or without Outlook. Although there are many manual techniques available, performing the migration process requires extra effort and care. On the contrary, OST to PST converter simplifies the conversion task and allows you to migrate your OST into several file formats and email clients.
FAQs
Q1. Can an OST file be imported into Outlook?
A1. No, you can not directly import an OST file into Outlook. You must first convert it to a PST file.
Here are the steps to convert OST to PST.
Download and install the OST to PST converter.
Add the OST files and select the file format as PST.
Manage the utility feature.
Click on the Convert button.
Q2. How do I manually convert an OST to PST?
A2. To convert OST to PST manually, follow the steps below.
Firstly, create a new PST file.
Open Outlook > New Items > More Items > Outlook Data File > New Outlook Data File.
Secondly, drag all the OST data into this new PST file.