The most frustrating problem that arises while converting PDF to other digital formats is compatibility. All Office users have faced the problem of How to convert secured PDF to word online? In this writeup, you will learn the best three ways including, a PDF file converter to convert PDF to editable word documents.
PDF stands for Portable Document Format, created by Adobe back in the 1990s. The purpose of the PDF file was to introduce a standard representation of documents that are independent of application software, hardware, and Operating system. It can contain information like images, hyperlinks, rich media, digital signatures, attachments, Geospatial features, etc.
Sometimes, due to the virus and malicious content PDF got corrupted. In this scenario, you can opt for a PDF Recovery tool to repair corrupted PDF.
Drawbacks/Limitations of PDF Files.
The PDF files are read-only files that do not support alteration. It leads to the demand for a compatible PDF to Word Converter without changing format. Following are some of the limitations of PDF files that explain why we need to change a file from PDF to word.
1. Difficult to edit a PDF file:
PDF files are generally the uneditable image of your original file. Hence, to edit the PDF files, you need to convert PDF to editable word documents.
2. Large File Size:
PDF files are usually quite large compared to the word or other file formats. Therefore, they may take more space on your hard drive.
3. Not Easy to read:
PDF files appear in A3 and A4 format. It is easy to print with this format. However, reading can be difficult if the screen size is between 4:3 and 16:9 aspect ratio.
4. Low Image Quality:
The image quality in scanned PDF files is lower than the graphic files. Also, creating PDF files with a large no. of images requires the use of external tools for enhancing the image resolution.
5. Support Limited Operating System:
PDF files are compatible with Windows and Mac OS. However, Linux and Unix users require specific PDF-supported software to create and view PDF files.
Due to these limitations, you cannot edit the data in PDF files. Therefore, many users want to know how to edit PDF in word. Now, let's go through the techniques that will allow you to convert PDF to editable word documents.
How To Convert PDF To Word Document?
Here you will find the best three methods that will help you to change file from PDF to word. These three methods are as follows:
Convert PDF to Word using Google Docs
Transform PDF to word with Microsoft Word
Download PDF to Word Converter
Method – 1: Convert PDF To Word Using Google Docs
Google Docs is an online word processor. You can easily create and format documents online with the help of Google Docs. Additionally, it provides the facility to open the PDF files and save them into DOCX, RTF, TXT, EPUB, etc. Hence, it is also known as Google PDF to Word Converter.
Following are the steps to convert PDF to DOCX using Google Docs.
Visit Google Docs and Sign in using Google credentials.
Now, click on the Open File Picker option.

Then, open the PDF file from your Google Drive or upload it from your system.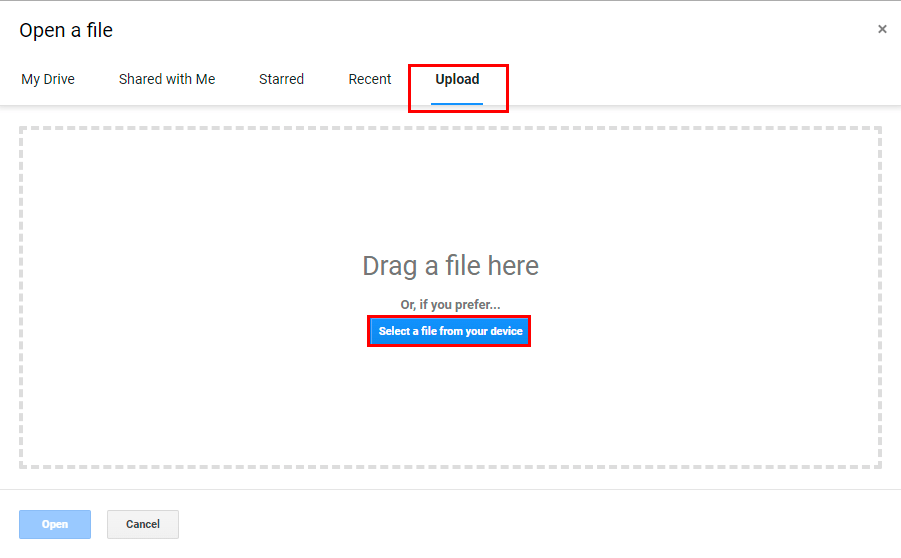 Click on the Open with Google Docs option.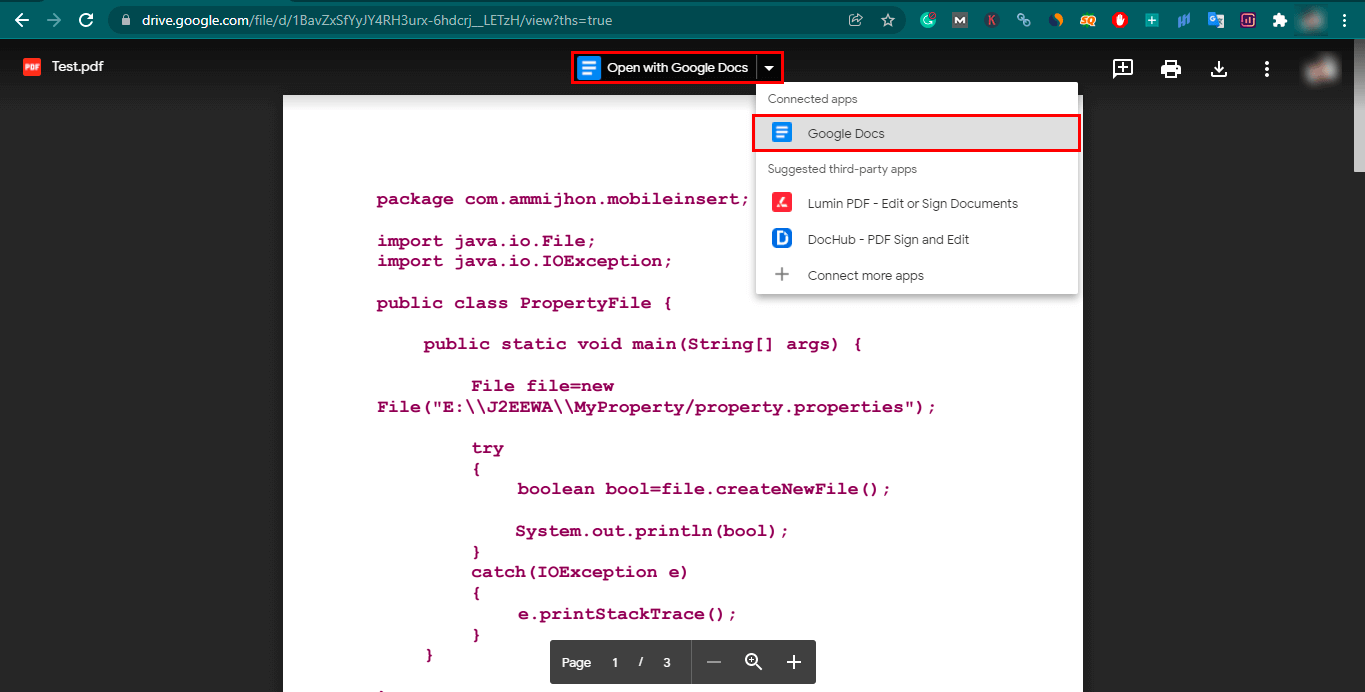 The PDF file is now open in Google Docs. You can make the changes as per your requirements.
After that, select the File option, then select the Microsoft Word (.docx) format from the Download option.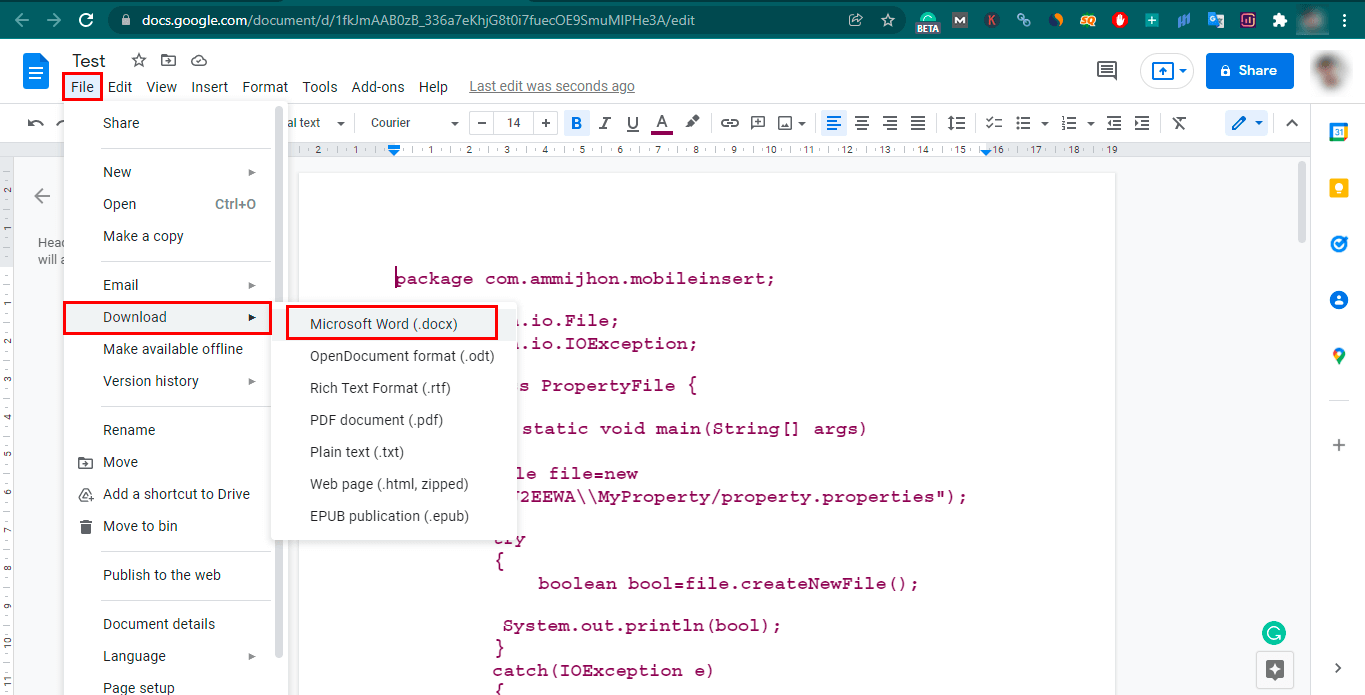 It will download the converted DOC file immediately.
Pro Tip: "Google Docs easily change scanned PDF to word. However, if the PDF file contains images then, it will convert the text only. All the images will be missing from the resultant file."
Method – 2: Transform PDF to Word With Microsoft Word
If you have Microsoft Office (2013 or above) installed in your system. Then, you don't have to find alternate methods to convert PDF files. Microsoft Word has a built-in feature called "PDF Reflow" to convert PDF to editable word documents.
Follow the steps below to accomplish the task using MS Word.
Open the Microsoft Word in your system and click on the File option.
Now, select Open and then choose the Computer option.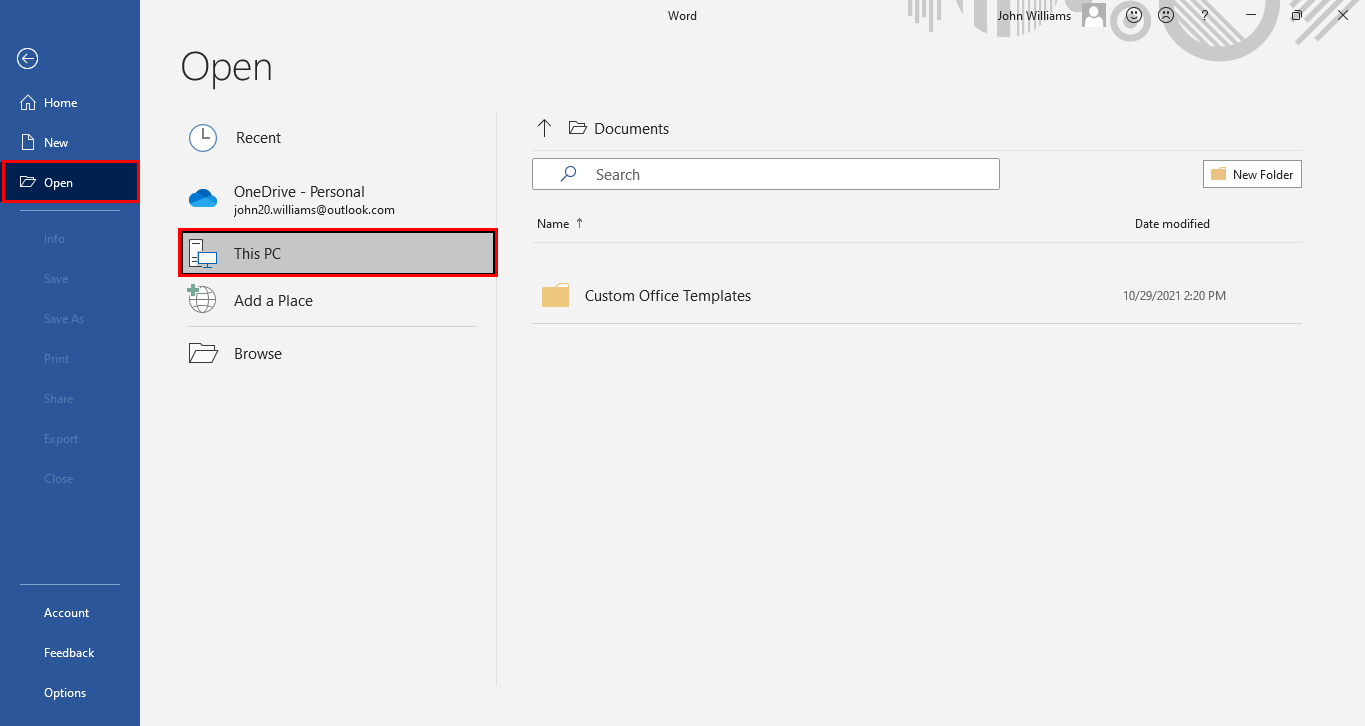 Select the desired PDF and click on the Open button.
"If your PDF file is missing in the target folder then, select the All Files option from the dialogue box."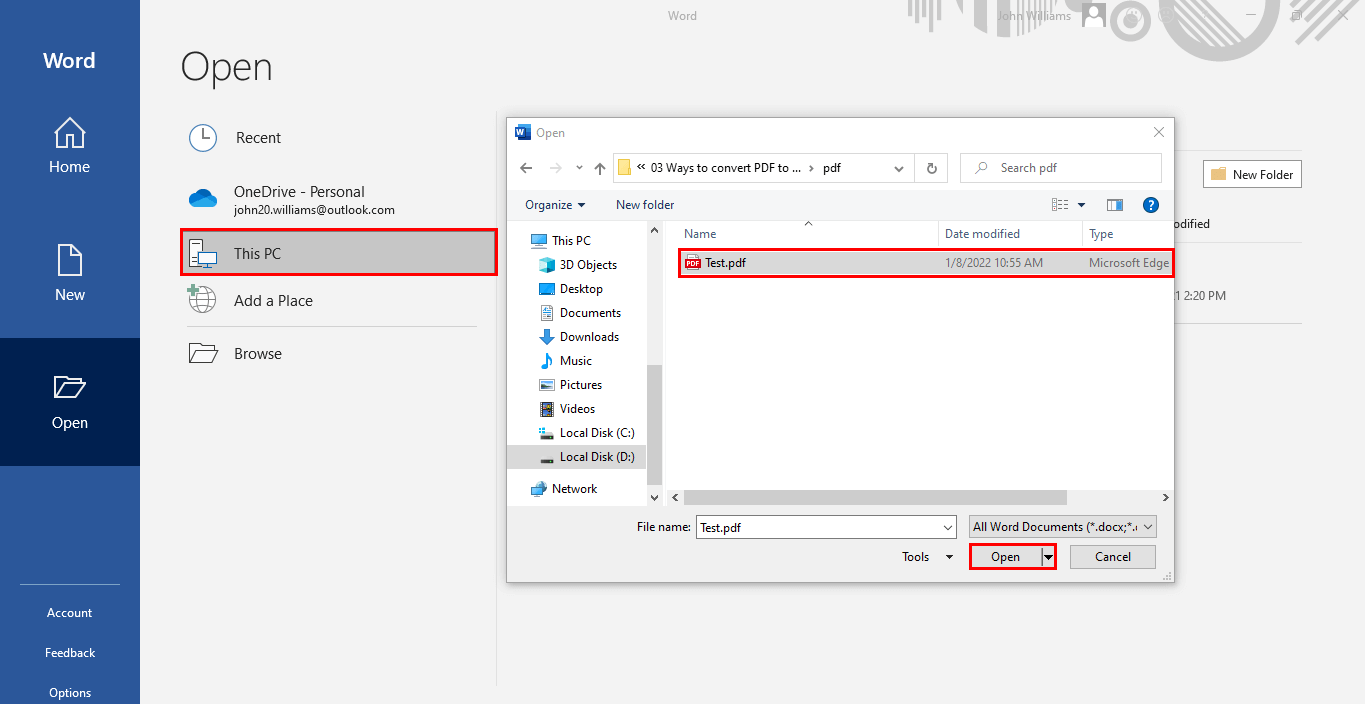 MS Word will show a warning message click on the OK button to start the conversion process.
The PDF file is converted into a Word (.doc) format. Now, it will allow you to edit the text and formatting according to your requirement.
Pro Tip: "This method also has limitations. It can't save the images on the new Word document. To change the Graphics along with all text, you need to use a PDF to Word Converter."
Method – 3: Download PDF to Word Converter
It is a professional and reliable solution to convert PDF to editable Word documents. With the help of the MCT PDF File Converter, you can change the graphics along the text included in a PDF file.
Apart from this, You will also experience the following features in this absolute PDF File Converter.
This software allows you to convert the single/multiple PDF files into 20+ file formats.
You can securely convert PDF files into editable Word/Powerpoint formats. It converts PDF into DOC, DOCX, PPT, and PPTX formats.
Additionally, it converts PDF files to Excel formats such as XLS and XLSX.
It is one of the best PDF to Image Converter tools. This utility will allow you to save PDF as PNG, JPEG, TIFF, and five other image formats.
It supports all the versions of PDF files and saves attachments in Sub Folder.
Final Verdict
This article explained how to convert PDF to DOCX and other word formats. However, The MCT PDF file converter is a reliable solution to convert PDF into various file formats. You can use it in case you need to change PDF into editable word, excel, presentation, image, or other file formats.