It can be an unusual situation to get accidentally delete a cluster of Outlook emails while trying to clean up your Inbox. Later you realize that some of your emails were important and you needed them. In this blog topic, you will find some procedural steps to recover permanently deleted emails in Outlook.
Quick Method – Recover Deleted Outlook Files using Outlook PST Recovery.

When you delete an item from Outlook mailbox, you can usually recover it. The first place to look is the Deleted Items/Trash folders. Search the item you want and right-click it and Move to Other Folder. If deleted emails are old and you have a backup then you can restore them from backed up PST file. If it was new emails that you deleted and are not present in the backup, then you will be under trouble. But you need not panic as there is a way to retrieve them.
Recover Recently Deleted Emails in Outlook
When you delete an email in Microsoft Outlook, it simply moved to "Deleted Items Folder" in your email account, before being permanently deleted after a set period of time.
As this is a good and safe Mechanism in Outlook saves your day in case you have accidentally or intentionally ended up deleting your important Email from your Inbox.
If you have just deleted an Email in Outlook, you can recover this Deleted Email by clicking on the Deleted Items Folder. Once you find the deleted Email, right-click on it, and then select move to any Other folder where you normally store Emails.
Recover Permanently Deleted Emails in Outlook
Now the worst-case scenario you end up with is Permanently deleting an Email. This can happen when you are clearing the Deleted Items Folder or permanently deleted the email and realized it was important. In such cases, the deleted Email won't be available in the Deleted Items Folder. But luckily there is a way to restore permanently lost emails.
1. In Outlook Account, click on the Deleted Items folder.
2. Next, Click on the folder option from the top menu bar and click on recover deleted Items.
3. Outlook will start retrieving your permanently deleted items from the Microsoft Exchange server and list them in front of you by date.
4. Next, select the email or emails that you want to recover and click on the Recover button.
5. Outlook will start Recovering your deleted Emails.
Once the recovery is completed, the email will be restored back in the Deleted Items folder of Outlook. From this location, you can move it back to Inbox or somewhere else on your system.
If this method fails to retrieve deleted emails from your Outlook profile, then the Outlook PST Repair tool is the best solution. As the name suggests, this utility can repair corrupted and deleted Outlook PST emails/files at the same time. It reads and saves a separate copy of the PST file from your computer drive; creates a new PST file and repairs it. It recovers the emails with all its other attributes like Contacts, Tasks, RSS Feeds, Calendar Items, etc from Outlook 2016/2013/2010 PST file.
Follow the steps to retrieve deleted emails from Outlook
1. Download/Install Outlook PST Repair software.
2. Run the utility and click on an open PST file to locate the PST file from your system.
3. Choose the scanning mode for recovering/repairing the file.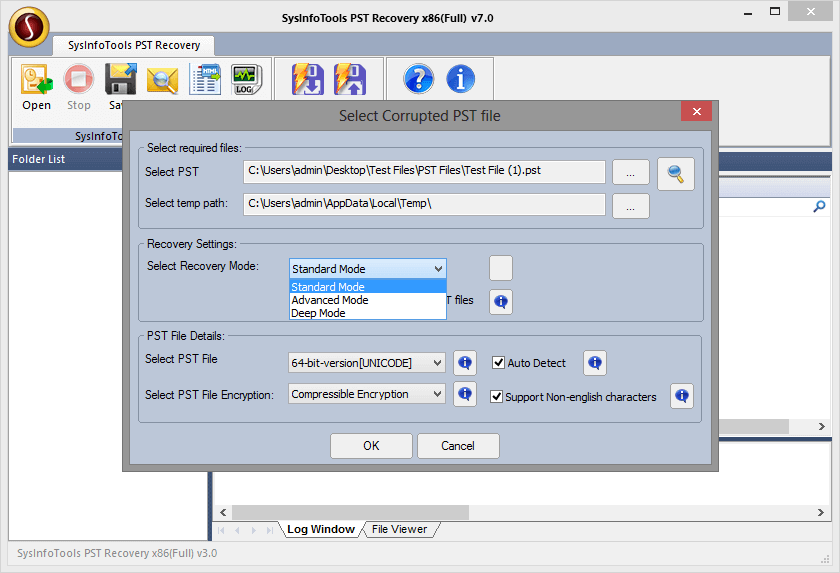 4. The software will scan the PST file and displays them in a hierarchical structure.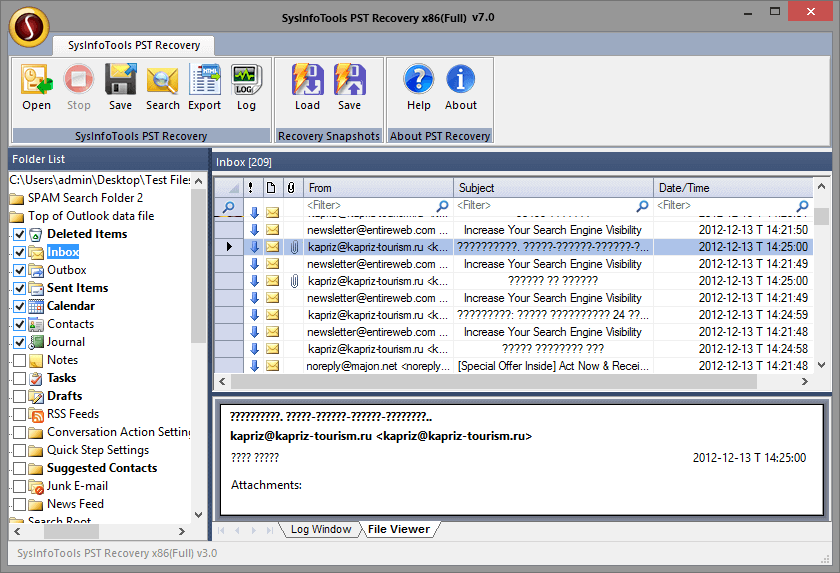 5. Now save the restored file as PST or other formats on your system.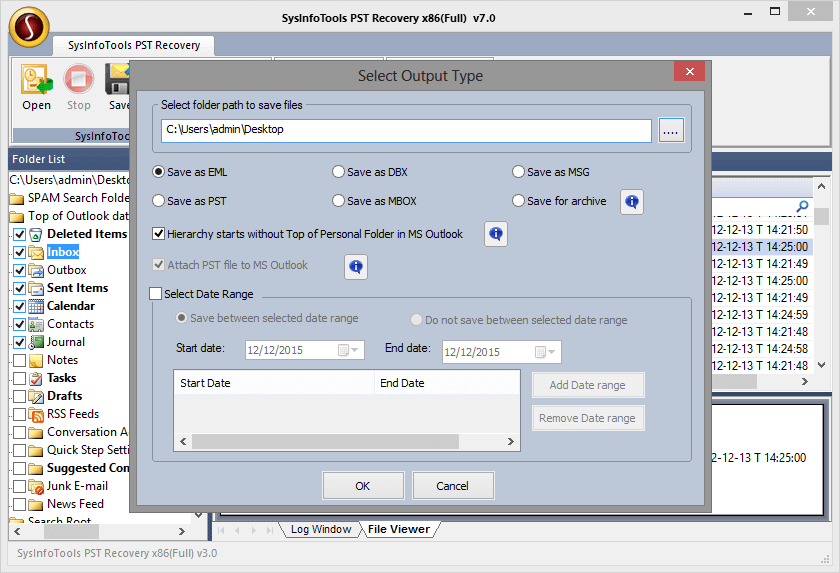 6. Once you have selected the File format, you are able to save those files at your located place.
Final words
Backup of Outlook file can easily help you restore your emails or PST items in case of deletion or corruption of file from the profile. If you do not have a backup, then, in that case, we have discussed some of the methods to recover permanently deleted emails in Outlook. I hope this was helpful to you.