In this post, I will discuss some easy tricks to fix "Errors have been detected in the file outlook.ost".
OST files are Offline Storage Table files that enable users to work on their mails even without the availability of a mail server. They are offline Outlook Data Files used by Microsoft Exchange Server. Most Outlook users must have worked on OST files for saving their emails. They are the exact imitation of the content in the Outlook Mailbox.
The changes that are made in offline OST files by the Outlook user are automatically synchronized when connected to Microsoft Exchange Server. Sometimes there occurs an error or files are not open due to the corruption of OST files.
When you try to open up Microsoft Outlook, you might receive this error:
 An error has been detected in the file C:\Document and Settings\Username\Local Settings\Application Data\Microsoft\Outlook\outlook.ost
Reasons for Corruption of OST file
Deletion of Exchange Mailbox
Accidental termination of Outlook
Virus infection in the OST file
Synchronization trouble
Power failure
Faulty file system recovery
Solution For "Errors have been detected in the File Outlook.OST"
Solution 1: Deletion of OST file
For troubleshooting, first of all, you need to delete .ost file and re-download it from the Microsoft Exchange Server and follow the below steps:
Close Microsoft Outlook
Go to the location: C:\Users\Sysinfo\AppData\Local\Microsoft\Outlook
Search the .ost file which is showing the error report and delete it
Again start Outlook
Solution 2: Recreating the OST file
Go to Control Panel, and select the Mail option
In Mail setup, click on Show Profiles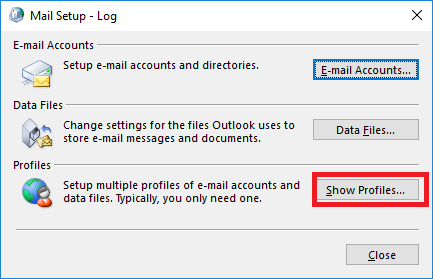 Now select a Profile name and click on Properties and then OK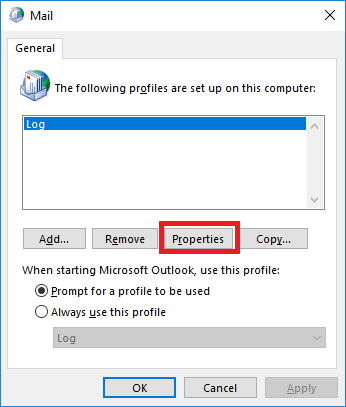 Next, click on Email Accounts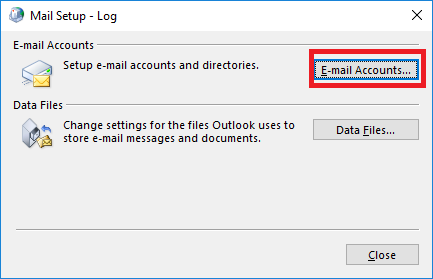 Go to Data Files and select a profile in the Account Settings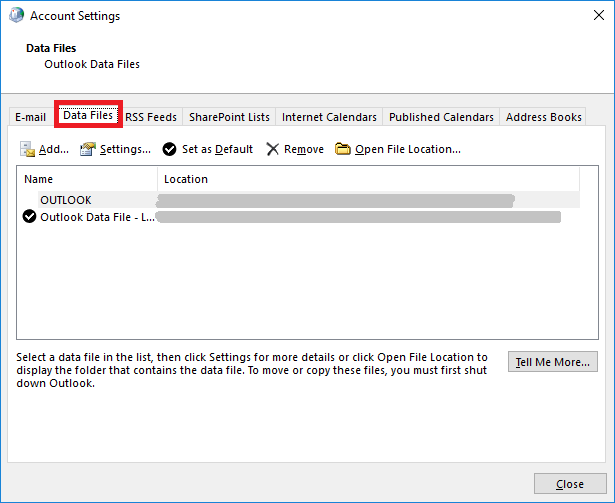 Select on Open File Location from Outlook Data File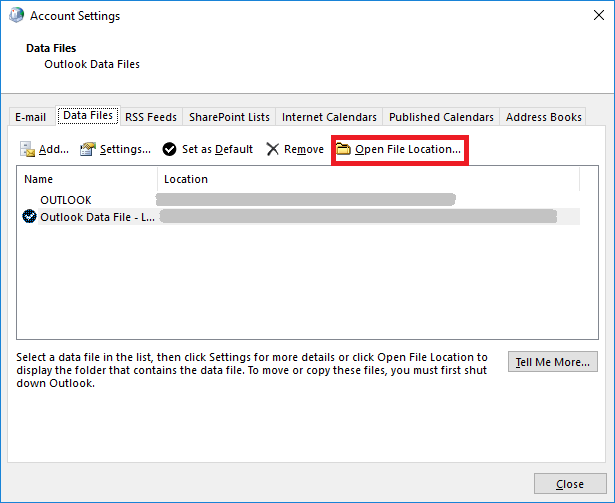 Close Account Setting and open File Explorer which was open earlier. Delete the particular .ost file and open MS Outlook again to recreate .ost file
Solution 3: Using MS Outlook Inbox Repair Tool
Open File Explorer and go to the path: \Program Files\Microsoft Office\Office 12 folder
Click on scanpst.exe and browse to select the corrupted .ost file
Next, click on Start to repair the file


Errors are shown if present. Now click on Repair


When repair is complete, a confirmation box will be shown, Click ok
Solution 4: Delete all offline data in OST file
Close Outlook
Go to the location: C:\Users\Sysinfo\AppData\Local\Microsoft\Outlook\outlook.ost
Now right-click on the file and select Properties
Next, click on the option "Clear Offline Items" and click OK
And, Open Outlook again
Select Send/Receive Tab from the File menu and then click "Update Folder"
This will create an OST file when Microsoft Outlook synchronizes with Exchange Server.This is all to Fix Errors that have been detected in the file outlook.ost.
Conclusion
All the solutions I have provided for the error in the OST files are accurate and well working. Although they are a bit difficult to understand when you perform, it is no big work to modify the corrupted OST file. If you are unable to troubleshoot the error, then you can go for the third-party professional tool called Exchange OST Recovery Tool.
I hope you guys learned something new and also the way to fix "Errors have been detected in the file outlook.ost" from this article.