In this blog, we will be discussing the best backup/BKF recovery tool 2020.
"Backup files or BKF files" aka "Microsoft Tape Format(MTP)". Backups files are basically referred to as making a copy of your database or data files and storing them in a secondary location where it can be reequipped if somehow data get corrupt or inaccessible. You must be aware that file deletion or corruption is very common phenomena and BKF files are no different, they also get damaged or becomes inaccessible.
The BKF files are highly secure files but not safe from corruption. So, if your backup/of files are damaged you need to use some professional tool to repair the corrupt BKF files. As an IT employee, I have a good experience with these tools and would like to recommend the best two backup/bkf repair tools that users can use to fix your backup files.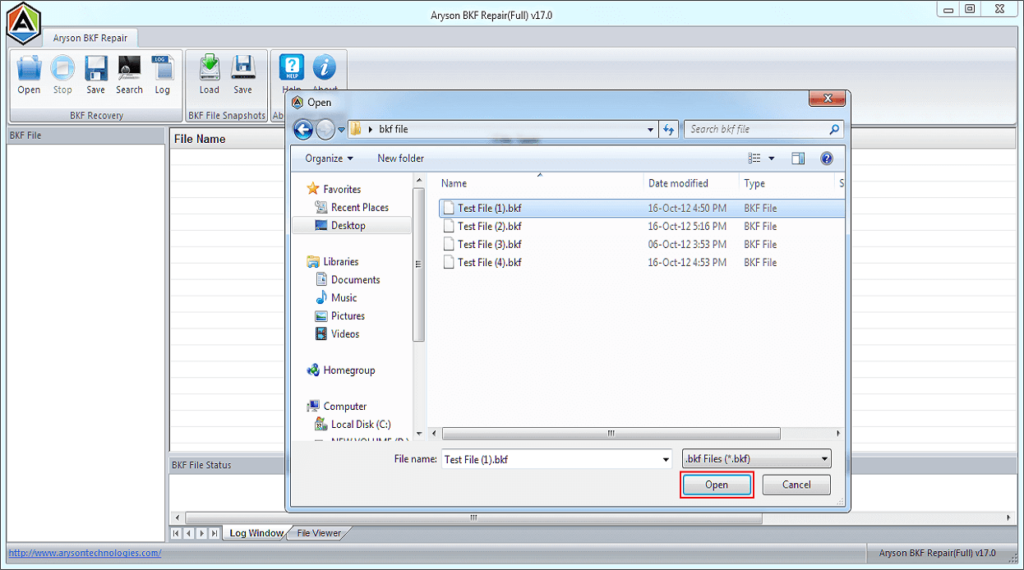 Aryson furnishes the best BKF Repair software. According to a survey, it was found to be the best, smartest and quickest ways to fix BKF file. It can easily restore the entire data keeping the data intact.
Pros
1. Windows NTBackup & Symantec Backup Exec are supported.
2. Three different recovery modes (standard, Advance, and Deep modes).
3. Smart Search feature lets you located a specific file from the scanned data.
4. Tree Structure Preview is added to construct the folder hierarchy of restored/recovered BKF files.
5. Proficient in the preview of 200 different file formats.
6. Can restore/recover bkf file to size 1TB.
7. It can recover maximum passable data from the corrupted BKF files without any data loss. It gives you the exact clone of the original BKF files.
8. Super easy to use and the best GUI experience.
Cons
Everything is great about this tool except one and that is its demo version does not allow the user to save recovered file i.e only view option is available for your recovered data.
Note: If you want to extract files from Windows Backup or Image, then do give a read to this blog.
One of the best BKF repair tool available in the market right now. It's outstanding features and easy-to-use interface of this product make it stand alone. It's a highly effective recovery algorithm help to recovers all the corrupted/damaged BKF file quickly.
Pros
1. Supports BKF files created by Windows NTBackup utility along with VERITAS Backup Exec.
2. Select multiple BKF files for batch recovery.
3. Two recovery modes, i.e. Standard and Advanced.
4. The only BKF Recovery tool that can recover data from compressed BKF files.
5. Recover SQL databases from corrupt BKF files with no sweat.
6. Easy and highly interactive GUI.
7. Compatible with all major versions of the Windows OS.
Cons
The price of this BKF Repair tool is somewhat higher than the rest of the BKF recovery tools.
There are 100's of BKF recovery tools available in the market but these stand out to me. I found considering after long, deep and thorough research that these are the Best Backup/BKF Recovery Tool 2020. So if you are looking for a backup recovery tool then do give a try to anyone of them. Feel free to compare these tools with the rest of the recovery tools and tell me if you found a better one in the comments.