When it comes to document portability then PDF file format is the best option in portable documents files type. PDFs are used to share information needed in all small and large organizations as well as individuals. So, many users want to keep their important emails in PDF format so that it can be transferred and accessible easily. That's why in this blog, we will know the trusted method to convert Outlook PST files to PDF with all email attachments, follow to the end.
Why Convert Outlook PST Files to PDF?
There are multiple reasons to convert PST to PDF, see them below:
We can't do work on PST files without Outlook.
Require to extract individual emails as PDF from large PST file
PDF files can be password protected while PST files not.
Platform-independent PDF files can easily be accessed on any device.
PDF files have highly portability nature.
Trusted Methods to Convert PST to PDF
There are some manual methods and you can try them for PST to PDF conversion.
You can save PST files into PDF in a way but this is not an appropriate method. Now, to use this method you have to open any one email in Outlook and have to press Control+P key in the keyboard together then printing option will be available and the user can save as pdf without printing. Otherwise, there is no other method to convert PST files to PDF format.
Method #1 Try the Adobe Acrobat Pro DC
Adobe Acrobat Pro version is able to perform the task. It offers a plug-in to Outlook to save emails as pdf.
Now follow the steps below to use this:
Step 1: Launch MS Outlook and click on the Adobe PDF tab.
Step 2: Choose Emails to convert >> click on the Selected Messages.
Step 3: Next, select the Create New PDF from the drop-down menu.
Step 4: Now will be open a new saving tab >> set the saving location and name the PDF file >> click on Save.
Method #2 Try MS Print to PDF if you are a User of Windows 10
If you are a user of Windows 10 and working on Outlook 2016 then this method will work for you. Follow the steps below to apply this:
Step 1: Open Outlook and select the emails to convert.
Step 2: Go to the File >> Print.
Step 3: Choose Printer and click on the Microsoft Print to PDF from the drop-down menu. Click on Print.
Step 4: Now in the saving option, provide the location and filename and click on Save, the file will be finally saved.
Method #3 Try Outlook PST file Converter Software
After knowing the manual solutions which can have various disadvantages while conversion or exportation process. That's why the user should use a utility like Outlook PST File Converter, a professional tool to convert large-sized PST files into PDF(individual emails with all its attachments). This tool has such a property that they are completely proficient in PST to PDF easily with their salient features like it convert PST file format into EML, EMLX, MSG, MBOX, PDF, TXT, HTML, Gmail, Yahoo, IMAP, etc.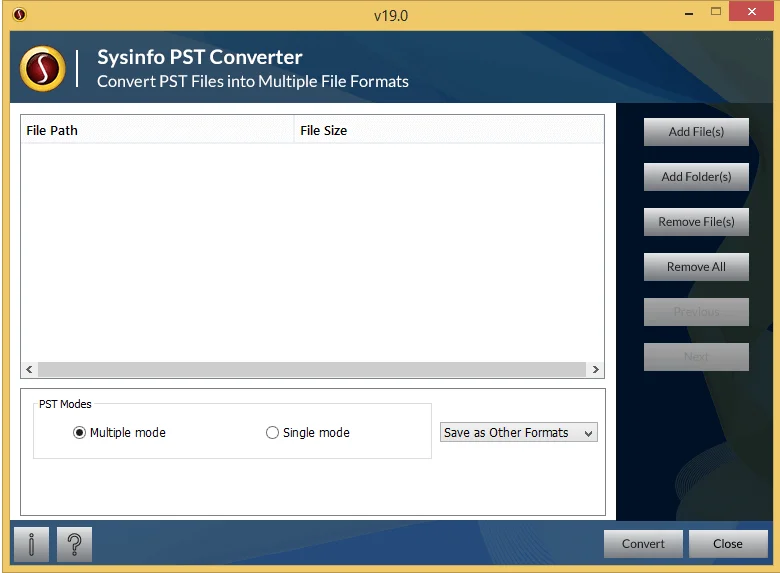 The user can also directly export the PST file into Gmail, Yahoo, IMAP, Thunderbird, Hotmail, Zimbra, etc. Split a file of more than 500 MB into small pieces of MBOX. Batch conversion of multiple as well as single personal folder files to save time and effort of the user. This utility has great graphical user interface and it is compatible with all the versions of Windows operating systems.
Conclusion
I have discussed some trusted methods to convert Outlook PST files to PDF with all email attachments. As you know PDF files are easy to carry but email files are not, so follow those methods to convert PST to PDF. I hope you got here an informative content.